Capitol Corner Update
Summer 2020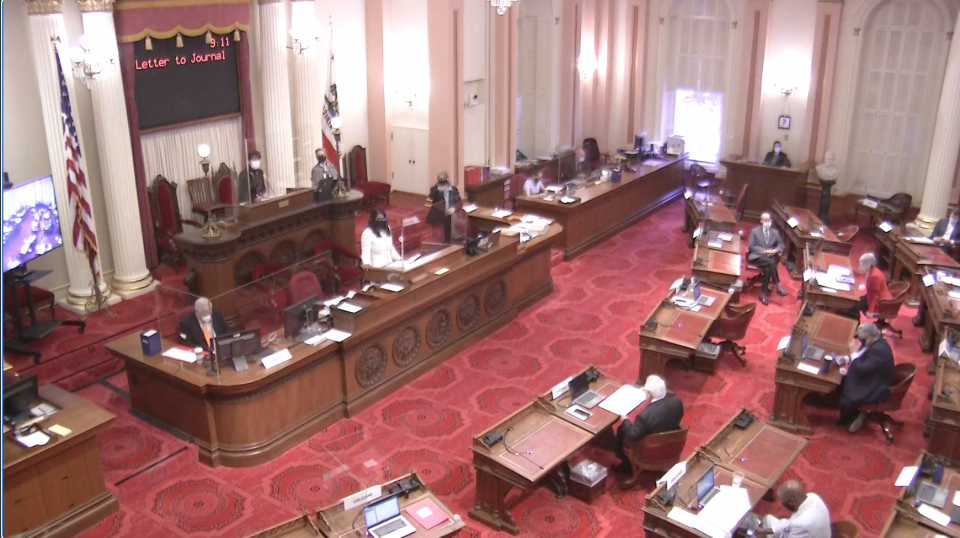 July marks the beginning of Summer recess for the State Legislature. This year their recess will be shorter than normal, as there was a long recess in the spring due to the COVID-19 outbreak. This last month has been filled with policy and fiscal committee hearings, ensuring bills move forward in the legislative process. However, almost two-thirds of bills that were introduced earlier this year failed passage and ultimately died.
The COVID-19 crisis forced law makers to narrow their bill scope and move only top priority bills. The state budget is a major concern, and funding will mainly focus on relief efforts. The bills that made it through their house of origin, and are now assigned to the opposite house, are mostly emergency response bills, public safety measures, and law enforcement focused bills.
CALBO was closely monitoring several bills, but most of those bills did not make it out of the Appropriations Committee in their respective houses. These bills included:
AB 1997 (Nazarian) Building codes: earthquake safety: functional recovery standard – Would have required the California Building Standards Commission, by June 30, 2021, to assemble a functional recovery working group comprised of certain state entities and members of the construction and insurance industries, as specified. The bill would have required the working group, by June 30, 2023, to consider whether a "functional recovery" standard is warranted for all or some building occupancy classifications, using specified criteria, and to investigate the practical means of implementing that standard, as specified. The bill would have also required the working group to advise the appropriate state agencies to propose the building standards. AB 1997 would have authorized the commission to adopt regulations based upon the recommendations from the working group for nonresidential occupancies, and defined "functional recovery" for purposes of these provisions.
CALBO position: Support
SB 906 (Skinner) Housing: joint living and work quarters and occupied substandard buildings or units – Current law permits a city or county to adopt alternative building regulations for the complete or partial conversion of commercial or industrial buildings to joint living and work quarters. Current law defines a joint living and work quarter as residential occupancy by a family or not more than 4 unrelated persons maintaining a common household of one or more rooms or floors in a building originally designed for industrial or commercial occupancy, as specified. This bill would have redefined joint living and work quarters to mean residential occupancy by a group of persons, whether those persons are related or unrelated.
CALBO position: Oppose
SB 1340 (Wilk) Building standards: decks and balconies: inspection – Current law requires an inspection of exterior elevated elements and associated waterproofing elements, as defined, including decks and balconies, for buildings with 3 or more multifamily dwelling units by a licensed architect, licensed civil or structural engineer, a building contractor holding specified licenses, or an individual certified as a building inspector or building official, as specified. Current law prohibits the contractor performing the inspection from bidding on the repair work. This bill would have eliminated the prohibition against the contractor performing the inspection from bidding on the repair work.
CALBO Position: Support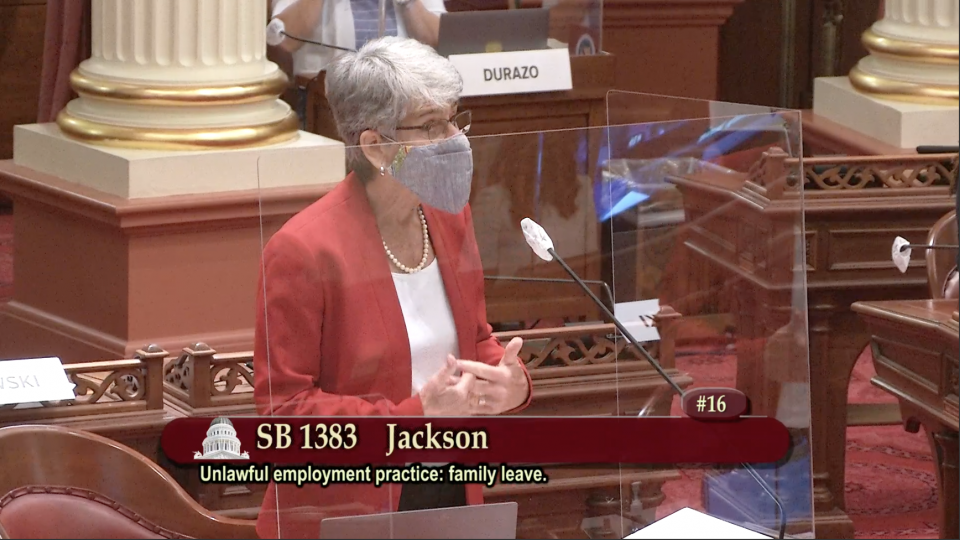 Although these bills are no longer moving, CALBO continues to monitor bills that are active. One of these measures is SB 1199 (McGuire). CALBO recently joined a coalition with California Building Industry Association (CBIA) on this bill which will improve home hardening measures around the state. This is also an important time to be aware last-minute amendments. Amending bills this late in the session is often referred to as a "gut-and-amend." Authors will use a bill that died, or a "vehicle," and completely gut the contents in order to move language on another issue area entirely. For example, one of the bills CALBO was tracking in regards to affordable housing didn't pass, the author has now replaced the language in that bill to amend tax law. Some bills are also being amended into CALBO's priority issue areas, and we are closely monitoring these actions.
It is not surprising that this legislative year has been in a word – unusual. CALBO will continue to closely monitor the legislature and bills of interest daily. For real-time updates, please visit the CALBO Legislation page. If you would like a full overview of CALBO's bills of interest, you can also reference our online bill reports on the same webpage. Additionally, should you have any questions, do not hesitate to contact CALBO's Director of Public Affairs, Katie Little.