A Special Message from Your 2022-23 CALBO President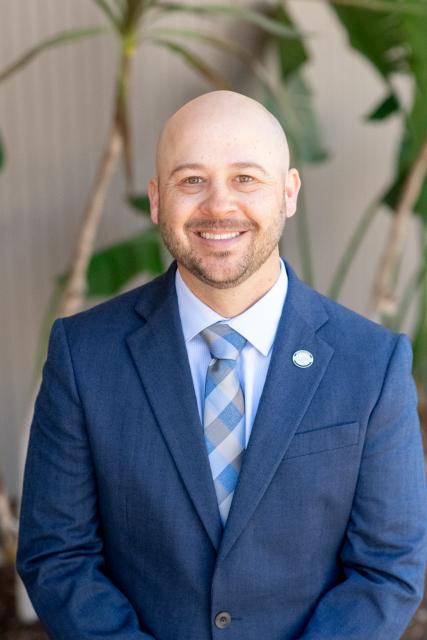 Friends of CALBO,
It seems cliché to say… how time flies. But as we find ourselves entering the Summer season, I am reminded of how quickly things come, go and change within our industry. As your newly elected CALBO President, I take the helm at a time of organizational change. I look forward to working with our accomplished members and your devoted Board of Directors to ensure that as time indeed flies, we remain productive and vigilant through these fast-paced times.
I had the good fortune of seeing MANY of you at our recent annual business meeting in Rancho Mirage. I was thrilled to SEE so many in person, even with the virtual option available. We all know this, but especially in this industry, we like to come together and this was a perfect opportunity. Our program was rock solid and I'm grateful to the many subject matter experts, instructors and presenters who provided four days of unparalleled professional development. I want to extend my sincere thanks to our loyal industry colleagues, countless sponsors, and over 40 exhibitors who came together to make our ABM fantastic. How about those food trucks?
As we move forward from the pandemic, it was heartening to recognize the best and brightest within our profession – the standouts who were highly acknowledged with CALBO awards. The City of San Diego took home Building Department of the Year, citing great customer service and innovative practices throughout the pandemic. Our industry partners at 4LEAF, Inc. took home our Industry Achievement award recognizing their support, commitment and overall kindness through these adverse times. We recognized the California Energy Commission for outstanding curriculum development in CALBO's classrooms. Mr. Vic Peterson was inducted into the Hall of Fame, an acknowledgement many years in the making. And finally, my friend and de-facto local ABM host Mr. Gil Estrada of Cathedral City was honored as our Building Official of the Year. For those of you who know Gil, you know this achievement was well earned citing countless efforts in his jurisdiction, in his recently re-chartered chapter, and of course – CALBO.
We have much to look forward to in the year ahead as our profession continues to persevere. Construction is at an all-time high keeping our counters, inspectors and overall operations busy. We are in the midst of a code-change year, with much to learn as the new versions become enforceable. We continue to see great opportunities in our field with job openings, advancement of code professionals and young folks entering our departments. Our Building Officials Leadership Academy (BOLA) still holds an annual wait-list – so we are doing something right in these professional circles.
Your Board will meet over the Summer to take a close look at our organization, and frankly, make some recommended changes. I want to get things right, not just be the President to keep the status quo because it is convenient. In the year ahead, we are looking at our volunteer opportunities, our policy committees and our governing documents to ensure that we are meeting the needs of today's members. I'm not afraid of change, and neither are our members. More to come on all of these fronts and we work together to make CALBO as resilient, relevant and responsive as possible.
If you know me, I'm an outdoor kind of guy. I have some plans to cast out a few lines, enjoy our magnificent coastlines and just take in all that we cherish as Californians over the hot summer months. Hope these same opportunities come your way and I'll look forward to catching up with you in the Fall. Thank you for continuing to protect our communities and meeting our professional charge as code officials. Enjoy your summer.
Sincerely,

David Gonzalves
Campus Building Official
University of California, Merced