A Special Message from Your 2022-23 CALBO President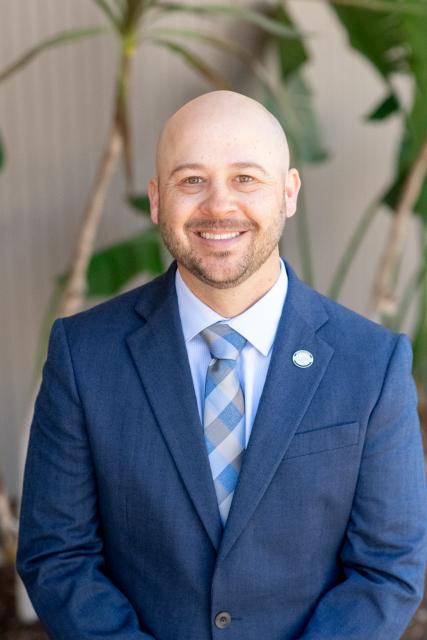 Dear Friends of CALBO,
It's hard to believe that we are in the final weeks of 2022. To say it flew by would be an understatement. Since becoming your President this past May, I have had the privilege of attending chapter meetings and visiting with quite a few of you this past fall at the Education Weeks. Our conversations have echoed the need to continue to come together and collaborate as our industry continues to evolve. CALBO has made great strides over the last few years in evolving and creating new opportunities for our members to come together, to learn and to celebrate each other's accomplishments.
As we all move forward into 2023 and the year ahead, I hope that you'll continue to look to CALBO as a resource for you and your jurisdiction. Our website continues to improve and be a wonderful resource to our members, offering many toolkits that have been recently updated. Our efforts in Sacramento have been vigilant, working to represent not only the voice of building departments, but of local government collectively. We have made great strides as a profession, and I remain heartened by the work you do each day for our communities.
With the new year on the horizon, I invite you to join us this March at one (or both) of our upcoming in-person events. We will start the month in one America's most beautiful cities, San Diego, and celebrate our 61st Annual Business Meeting from March 5 -9, 2023. In addition to the usual business, the Board of Directors has developed an array of topical workshops and sessions highlighting disaster preparedness, remote management and administration, and important legislative endeavors. While business will come first, please don't think we weren't able to carve out time for camaraderie. Events include our Annual Golf Classic Tournament, sponsored by our friends at 4LEAF, Inc., the Annual Fellowship Event hosted by Interwest Consulting Group, and the annual President's Dinner at the famed Prado in Balboa Park. More information, including registration for these events, can be found on our website.
Undoubtedly, education has been in high demand with it being a code change year. The CALBO Training Institute Commission has answered your request for additional trainings by offering an in-person Mini-Education Week: Orange County in Costa Mesa from March 27 – 29, 2023. Over three days, we will host 12 full-day courses on the most popular code topics, all led by our expert instructors. Although we remain committed to expanding our virtual and hybrid event presence, like our ABM, this event will only offer in-person attendance. Information on upcoming training events, including webinars and the Education Weeks this fall, can be found on the CALBO Calendar. I would be remiss if I didn't thank our industry partners for their support over this past year. Their dedication and support for this great profession does not go unnoticed. Thank you for stepping up, pitching in, and partnering with CALBO to promote the very best of our profession. Our industry partners will be at both events, and I hope you are able to visit with them for the latest products and services.
In closing, I wish you, your communities, and your families health, happiness, and wellness. May the holidays we celebrate this month be filled with merriment, and I, along with your CALBO Board of Directors and staff, look forward to continuing to serve you in what I am sure will be a happy new year!
Sincerely,

David Gonzalves
Campus Building Official
University of California, Merced