CALBO's Summer Conference and Mini-Education Week
In-Person and Virtual Registration Available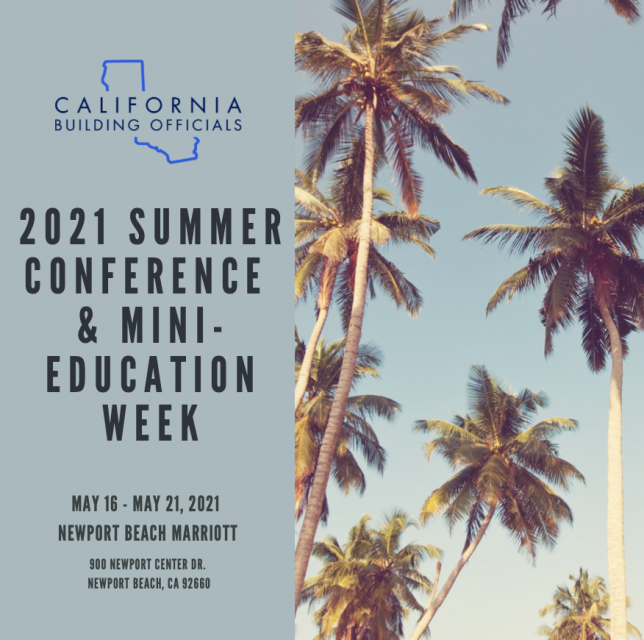 CALBO is heading to Newport Beach from May 16 – May 21, 2021 to broadcast our Summer Conference sessions and Mini-Education Week training courses live!
The CALBO Board of Director and the CTI Commissioners have worked tirelessly to bring together not only two days of professional development opportunities, but also three days of various CEU-approved training courses.
Visit the Summer Conference and Mini-Education Week webpage for programming, schedule, hotel, event and golf program registration.
The next San Ramon and Ontario Education Weeks will not take place until Fall 2021, so take advantage of this upcoming Mini-Education Week to earn your CEUs. We hope to see you there!
For questions about the 2021 Summer Conference and Mini-Education Week, please contact the CALBO Office or by phone at 916-457-1103.