Join CAL FIRE for a Live Webinar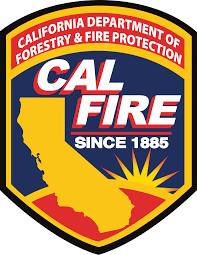 Don't miss this live webinar opportunity
brought to you by the California Department of Forestry and Fire Protection!
The CALBO Training Institute has partnered with leading experts in wildfire risk reduction to bring you this webinar. Don't miss the opportunity to take this newly developed training designed for the CALBO membership!
Community Wildfire Risk Reduction
Tuesday, February 15, 2022
10:00am – 12:00pm
ICC PP Course No. 30631 - 0.2 CEUs
AIA Course No. 1: 2022 - 2 LU | HSWs
Today's wildfire environment has changed, allowing for longer fire seasons with more intense and destructive wildfires. Climate change, land use, fire suppression, population growth, and other factors have contributed to putting millions of homes and hundreds of communities at extreme risk of wildfire. During this webinar, the latest in wildfire science and research, statutes, and codes, and best management practices for living and building in wildfire-prone areas are discussed. The 2019 California Building Code: Chapter 7A requirements for exterior protection of structures and the 2019 California Fire Code: Chapter 49 defensible space requirements intended to mitigate wildfire hazards are also discussed. Building and enforcement professionals interested in gaining knowledge on identifying your community's wildfire hazards, risks, and mitigation strategies are encouraged to attend.
Register Today – Click Here. Visit the CALBO Training Calendar for a complete listing of all upcoming opportunities. Additional courses and dates are added monthly.