2021 CALBO Education Week: In-Person Registration
Ontario - In-Person Attendance Only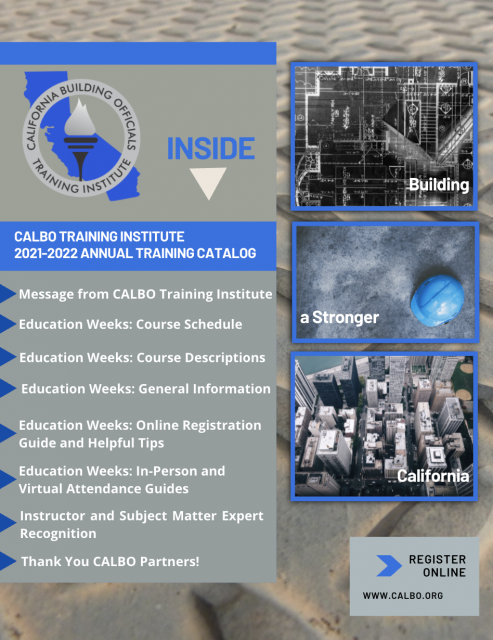 CALBO is hosting its last Education Week this year with in-person attendance in Ontario. We will continue to work closely with local and state health departments to ensure that our Education Week follow the strictest safety protocols at the time of each event.
October 25-28, 2021
In-Person Attendance Only
DoubleTree by Hilton Hotel Ontario Airport
222 N Vineyard Ave, Ontario, CA 91764
Registration Extended! All submissions must be submitted
no later then 5pm on Monday, October 18, 2021.
If you have any questions about these events or registration,
please contact the CALBO Office at 916-457-1103 and info@calbo.org.