2022 CALBO Education Weeks
Exhibitor and Sponsorship Program - Limited Booths Available!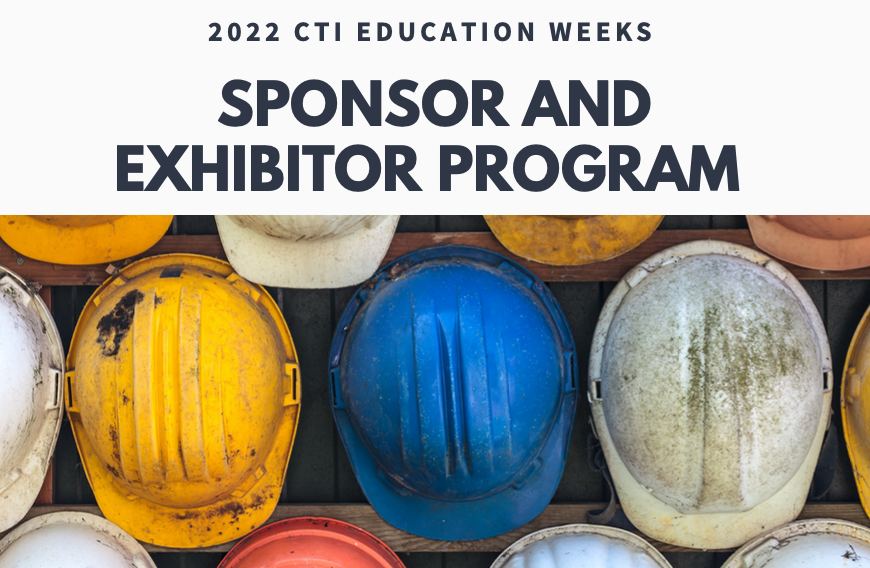 California Training Institute (CTI) will host its Education Weeks this September and October to provide continuing education for building and safety community. During our four-day program, we invite our industry partners to join us with our exhibiting and sponsor program.
Participate in the 2022 CTI Education Weeks Exhibitor and Sponsorship Program:
– Engage face-to-face with building department leaders and staff.
– Recruit new employees from seasoned building department personnel.
– Free adverting in the CALBO News, CALBO's bi-monthly newsletter.
– Showcase your products and services to attendees.
Click here for Exhibitor and Sponsorship Program Packet
San Ramon
September 19-22, 2022
San Ramon Marriott
2600 Bishop Drive, San Ramon, CA 94583
Registration Deadline: Wednesday, August 31, 2022
Ontario
October 10-13, 2022
DoubleTree by Hilton Hotel Ontario Airport
222 N Vineyard Ave, Ontario, CA 91764
Registration Deadline: Wednesday, September 21, 2022
Would like to reach a wider audience at these upcoming events? Consider registering for a sponsorship opportunity! Opportunities include event Wi-Fi, give-a-way items, advertisements in daily email and much more! A complete listing of all available sponsorship opportunities is located on page 4 of the program.
For any questions or concerns, please contact the CALBO Office at info@calbo.org or 916-457-1103.