Building Officials Leadership Academy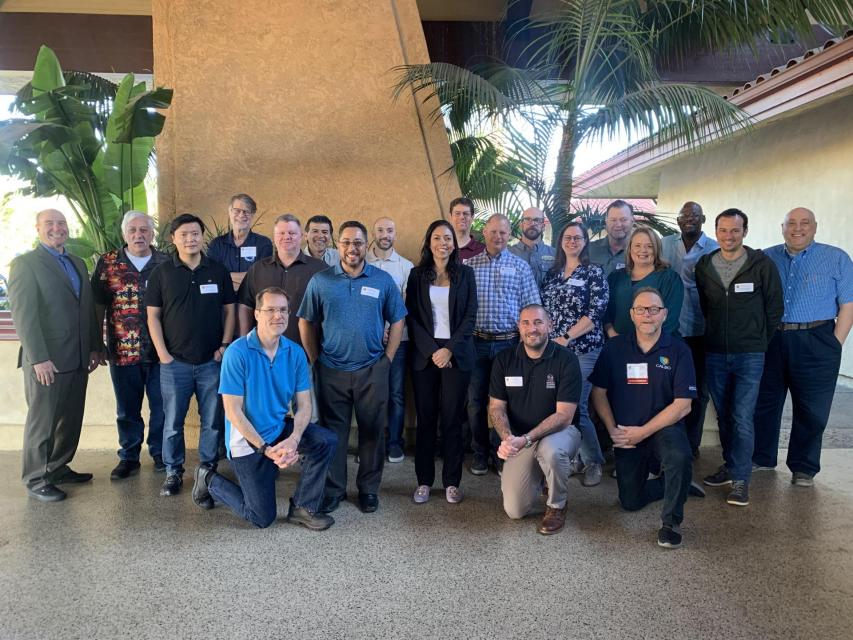 California Building Officials held its 2021 Building Officials Leadership Academy (BOLA) in October 2021.

Seeking to maximize the leadership capabilities of seasoned public safety professionals, in addition to those who seek a future within California's building departments, BOLA provides executive-level coursework along with networking opportunities among program peers and mentors to allow each participant the opportunity to utilize the program to its full potential.

The BOLA core curriculum consists of five training days. In addition, all BOLA participants are required to complete three elective courses offered at the CALBO Education Weeks. After a participant successfully completes all BOLA requirements, he or she will be recognized and honored at the CALBO Annual Business Meeting.
Congratulations to the 2021 BOLA Graduates:
- Robert Badmagharian, City of West Hollywood
- Randall Befort, Placer County
- Jesse Cleveland, City of Lathrop
- Jehiah DeMattei, Tuolumne County
- Scott Doolittle, County of Yolo
- Russell Freesland, City of Burbank
- John Gervasoni, City of Santa Cruz
- John Gomez, City of Oceanside
- Arsanious Hanna, City of Irwindale
- Robert Johnson
- Lisa Joiner, City of San Jose
- Dennis Lau, City of San Ramon
- Patricia Link, City of Riverside
- Zack Neighbors, City of Rancho Cucamonga
- Joel Ramirez, City of Dinuba
- Karolina Scarcia, Town of Truckee
- Richard Taylor, County of El Dorado
- Richard Temple, NASA – Jet Propulsion Laboratory
- Ben Tohlen, Town of Truckee
Contact the CALBO Office to be added to the 2022-23 BOLA waitlist.