CALBO Annual Conference – Register Now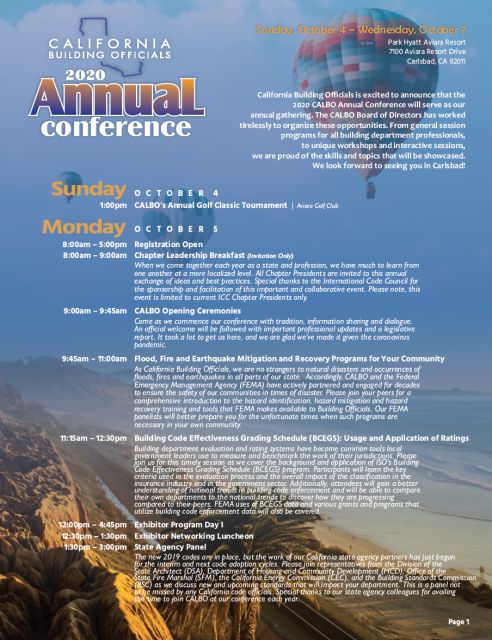 We heard that Carlsbad was nice in October, so we've made the FINAL move of our annual conference. As they say, third time's a charm. With that, CALBO will be bringing our profession together in an effort for a face-to-face meeting in Carlsbad from October 4-7, 2020. Click here for a summary of the changes in a Q&A format.
Date
Sunday, October 4 - Wednesday, October 7, 2020
Where
Park Hyatt Aviara Resort
7100 Aviara Resort Drive
Carlsbad, CA 92011
760-448-1234
Visit the CALBO Annual Conference page for more information on Registration, Schedule of Events, Golf Tournament, and much more!
For any questions regarding this event, please contact the CALBO Office.
*IMPORTANT UPDATE: If you are registered for the Carlsbad Annual Conference in July, there is no need to take action. CALBO has transferred your registration to the new October dates and have emailed you a new confirmation to you. If you have any questions, please contact CALBO and we will assist with your request.