CALBO's 58th ABM Exhibitor and Sponsor Program – Spots are Filling Up Fast!
Register now to showcase your company as an exhibitor and provide support as a sponsor at CALBO's 58th Annual Business Meeting at the Hyatt Regency Indian Wells.
Over 300 building department personnel and industry representatives statewide are expected to attend providing an unparalleled opportunity for industry representatives to show their support for the industry and share their innovative products and services with the leaders of California building departments.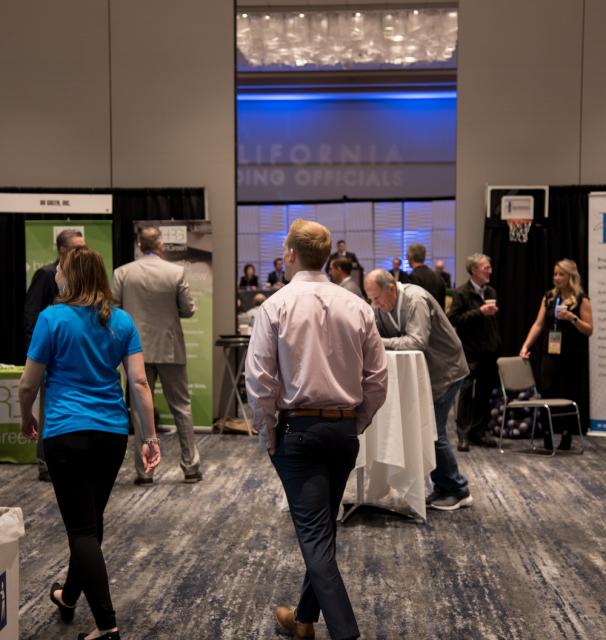 These opportunities are first-come, first-served so don't wait!
You won't go unnoticed as an Exhibitor!
- Showcase innovative products and services with building departments leaders and personnel throughout the week.
- Spend one-on-one time with attendees during the ABM "strolling" lunch on Tuesday, April 7th in the exhibit hall.
- Receive a list of ABM registrants and their contact information following the conference.
- Gain recognition in ABM conference signage and CALBO News.
You won't go unnoticed as a Sponsor!
- ABM Printed Program Sponsorship – Have your company logo and information at the fingertips of all attendees.
- Attendee Bag Insert Sponsorship – Provide souvenirs for ABM attendees, including resourceful tools and other giveaways!
- Attendee Breakfast Sponsorship – Help ABM attendees start the day on the right foot with a delicious breakfast and coffee!
- President's Dinner – Help make the night unforgettable with your sponsorship.
Registration Deadline: Friday, March 20, 2020
For any questions or concerns, please contact the CALBO Office or by phone at 916-457-1103.