A Special Message from Your 2022-23 CALBO President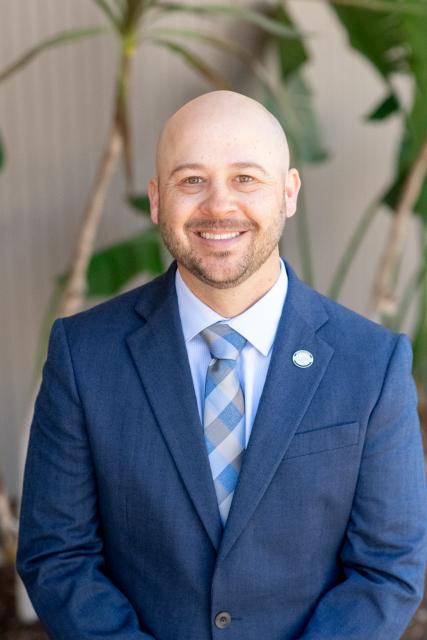 Dear Friends of CALBO,
CALBO is returning to America's Finest City, San Diego, for CALBO's 61st Annual Business Meeting. Our home in Mission Bay is a member favorite, with plenty of professional meeting space and beautiful weather helping to make any event a success. We hope that you'll be able to join us as we come together from March 5-9, 2023.
The CALBO Board has been working rigorously on an array of programs and workshops to assist building-safety leadership develop a post-pandemic work environment, while keeping up with the evolving needs of their communities to ensure the highest safety standards. You will find that the state agencies, at their request, are heavily involved in this year's programs. Presentation topics include CALGreen carbon reduction, all-gender restrooms, emergency housing, disaster call-out processes, and fire hazard severity zone maps. Our cafeteria-style workshop topics to improve staff management and day-to-day office operations include managing remote employees, inclusive leadership, accreditation, and succession planning. As part of our ABM tradition, I hope you will take advantage of the Model Codes Organization Luncheon, tributes to previous leaders and the social opportunities to network with your peers.
Remember that Thursday programming will offer three CEU courses for attendees to select from to keep up with the new 2022 codes. Course selections include significant changes to the 2022 California Building Code and 2022 California Residential Code that went into effect on January 1, 2023. We hope that you will take advantage of these CEU offerings!
There will also be time for a little fun while we're in San Diego. The highlight of our social program is the President's Dinner at The Prado at Balboa Park. CALBO is taking over San Diego's famed Balboa Park for a night of unexpected history in a local gem. It'll be a night to remember in this picturesque hacienda that sets the scene for inspired Californian fare. We'll dance the night away with views to the stars with classic tunes and celebrate with the best local grub around – all with a uniquely San Diego theme. A golf tournament will be held again Sunday afternoon and other sponsored events throughout the week that will provide good opportunities to network and enjoy our colleagues and community.
What more can I say other than I hope you'll join me in San Diego for CALBO's 61st Annual Business Meeting for an array of programs, events and training for the professional development of our organization. Looking forward to gathering once again in America's Finest City!
Sincerely,
David Gonzalves
Building Official
University of California