Thank you Energy Code Ace for hosting the 2019 CALBO Education Weeks: Lunch and Learn Event in Newport Beach
A special thank you to Energy Code Ace for hosting the Lunch and Learn event at the 2019 CALBO Education Week: Newport Beach!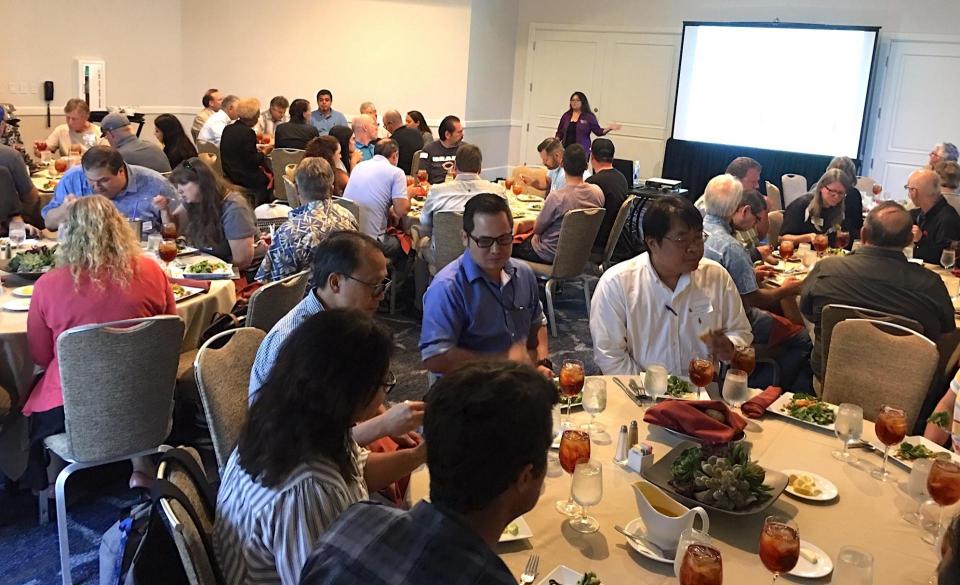 As a new training opportunity, the Lunch and Learn event offers industry leaders the opportunity to spotlight their knowledge and expertise of an important building-and-safety topic. As this event is offered during CALBO Education Weeks, attendees have the opportunity to take a break from their classes to eat lunch and learn up-to-date information on a topic that affects the future of our industry.
This year, Lunch and Learn attendees learn about how to quickly and effectively respond to customers' most commonly asked energy code questions using Energy Code Ace tools and resources. Additionally, attendees learn how to best prioritize time with customers to yield the most energy savings.
Thank you to presenter Fiona Terreri with Energy Code Ace for her contributions and knowledge!
If you are attending the 2019 CALBO Education Week in Burlingame, don't miss your opportunity to attend a Lunch and Learn event hosted by Energy Code Ace.
Upcoming Lunch and Learn Event Date:
CALBO Education Week: Burlingame
Wednesday, December 18, 2019
11:30 – 12:15pm
Hyatt Regency San Francisco Airport
Hope to see you there for good food, great conversations, and new resources for you and your staff!
For any questions regarding this opportunity, please contact the CALBO Office.