CALBO Sponsor & Exhibitor Program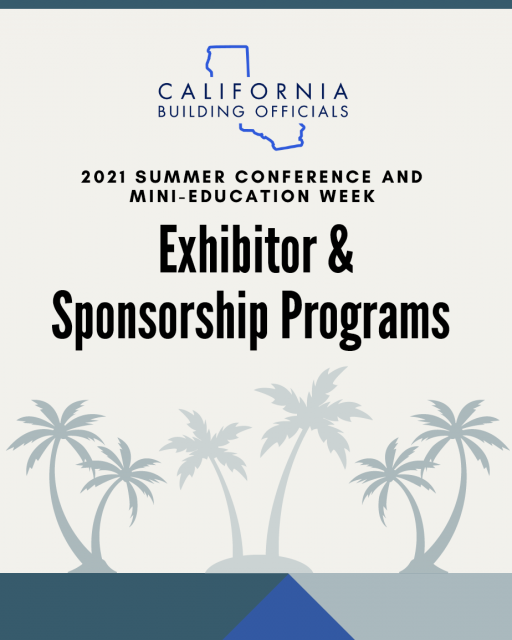 CALBO is excited to announce that we will offer two back-to-back exhibiting and sponsorship opportunities in conjunction with our 2021 Summer Conference and Mini-Education Week.
Join us from Monday, May 17 – Tuesday May 18, as we kick things off with our annual Summer Conference. This outdoor expo program will be one that you don't want to miss. Each exhibitor will receive their own 10′ x 10′ tent with a half-wall along the backside to create an intimate setting for you to showcase your latest products and services.
Then, from Wednesday, May 19 – Friday, May 21, we will move indoors for our traditional education week exhibitor program. Exhibitors will have ample time to engage building department staff during one of the five breaks spaced throughout the day.
As you start to navigate the Exhibitor and Sponsorship packet, we would like to take a moment to say thank you. Thank you for your patience and support as we navigate these unprecedented times. We are grateful for your participation at our annual gatherings each year and hope you can join us again in Newport Beach