CALBO Sponsor & Exhibitor Program
The California Building Officials provide four opportunities throughout the year for organizations to highlight their products, services, and selves:
2018 Education Week: San Ramon (September 10-13, 2018)
2018 Education Week: Ontario (October 15-18, 2018)
2018 Education Week: Anaheim (December 17-20, 2018)
57th Annual Business Meeting in San Diego (March 17-21, 2019)
Between bustling Expo Halls, featuring product demonstrations and networking opportunities, and a myriad of sponsorships, providing quality exposure and recognition, your organization can tailor your level of participation to suit your specific goals.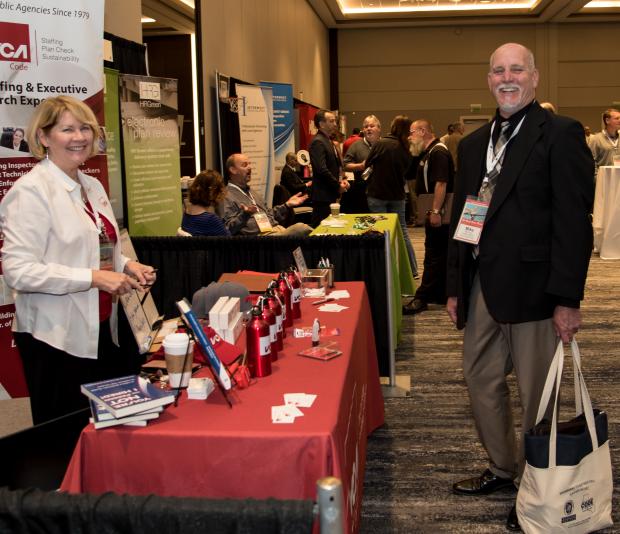 Organizations can choose to participate in each event – sponsoring/exhibiting at all four venues or focusing on just one.
Each event also has its own structure for the Expo Hall, with the Education Weeks operating out of a table-top structure while the Annual Business Meeting utilizes full pipe-and-drape.  Please be sure to review the specifics prior to each event.
A full listing of sponsorships by event is available in the CALBO Media Packet.
If you have any questions about the CALBO Sponsor & Exhibitor Program, please contact the CALBO office.
CALBO Media Packet – Click to Download