2018 CALBO Education Week: Ontario
Lunch and Learn with Energy Code Ace
TODAY – Wednesday, October 17, 2018
11:30am – 12:15pm
DoubleTree by Hilton Hotel Ontario Airport – Room: Lake Silverwood
FREE for All CALBO Education Week: Ontario Attendees
Limited Seating – First-come, first-served for this special opportunity!
Are you registered to attend the CALBO Education Week: Ontario on Wednesday, October 17?

If so, you're invited to attend "Lunch and Learn," a special lunch presentation to learn more about making energy code compliance easier and faster through "ace-age" technology. Energy Code Ace's team will introduce attendees to a new user interface for nonresidential prescriptive compliance forms for completion and verification.

You've gained code knowledge in the classroom – now learn what free tools, training, and resources are available for you and your building department!

Energy Code Ace provides an online "one-stop shop" for energy compliance – highlighting, explaining, and demonstrating classes and self-study tools, application guidebooks, fact sheets, trigger sheets, checklists (offering step-by-step guidance for plans checks and field inspections), Reference Ace (helping to navigate code documents with helpful links and search functions), and Forms Ace (aiding in determining which compliance forms are applicable to your specific project).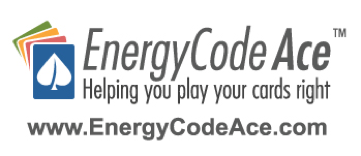 The Energy Code Ace program is developed and provided by the California Statewide Codes & Standards Program, which offers free energy code training, tools, and resources for those who need to understand and meet the requirements of Title 24, Part 6 and Title 20. Designed to improve compliance with the state's building and appliance energy codes and standards, the program aims to advance the adoption and effective implementation of energy efficiency measures and building practices.