CALBO Partners – Stepping Up to Support our Profession
With the new year, we look back on the times when 2020 seemed endless. However; CALBO prevailed and it was due greatly to the unwavering support of CALBO's Partners. Each of these sponsors makes an annual commitment – to show up, to pitch in and to partner with CALBO in promoting the very best of our profession. Even in the darkest days of 2020, each of these sponsors and their commitment to our profession through CALBO was unprecedented.
Please join CALBO in giving thanks to each of these sponsors for their demonstrated commitment to our profession. Please support those, who support CALBO, even in times of change and uncertainty.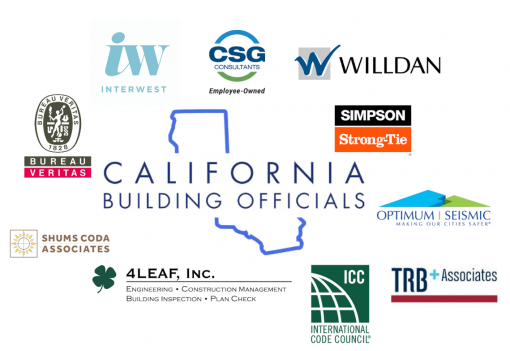 Gold Sponsors: 4LEAF, Inc., CSG Consultants, Interwest, Optimum Seismic, and Willdan.
Silver Sponsor: TRB + Associates and Bureau Veritas.
Bronze Sponsors: International Code Council, Shums Coda Associates, and Simpson Strong-Tie.