CALBO's Annual Job Fair and Career Development Day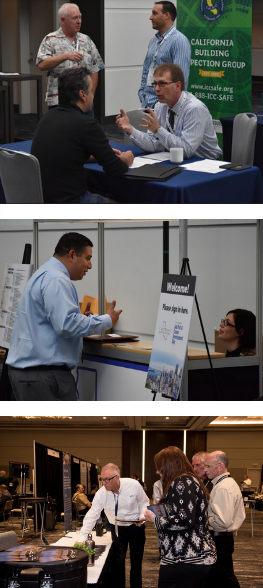 Join CALBO on the last day of the 57th Annual Business Meeting for the 4th Annual Job Fair and Career Development Day!
Come for endless opportunities to explore job and internship opportunities with California building departments, meet with dozens of companies and jurisdictions and gain free resume advice.
– FREE admission, refreshments and give-a-ways for all job seekers.
– All job seekers are encouraged to bring updated resumes and to dress to impress.
– Explore a career in building departments, including counter technician, engineer, permit technician, inspector and much more!
– Meet with representatives from over 40 companies, local cities and counties.
– Professional resume advice and reviews from Sequence Systems.
– Job opportunities and internships available for review.
Individuals interested in volunteering or hosting a tabletop for their jurisdiction, please contact CALBO Office to reserve your spot TODAY!
Date
Thursday, March 21, 2019 from 8:30am – 12:00pm
Where
Hyatt Regency Mission Bay Spa and Marina
1441 Quivira Road
San Diego, CA 92109
619-224-1234
More Information
Download Flyer Now
Facebook Event Page
Registration Information*