Join Us for Interwest's ABM Fellowship – Today!
After a day of professional development at CALBO's 57th Annual Business Meeting, don't forget to kick back with your friends and colleagues at Interwest Consulting Group's Annual Fellowship Event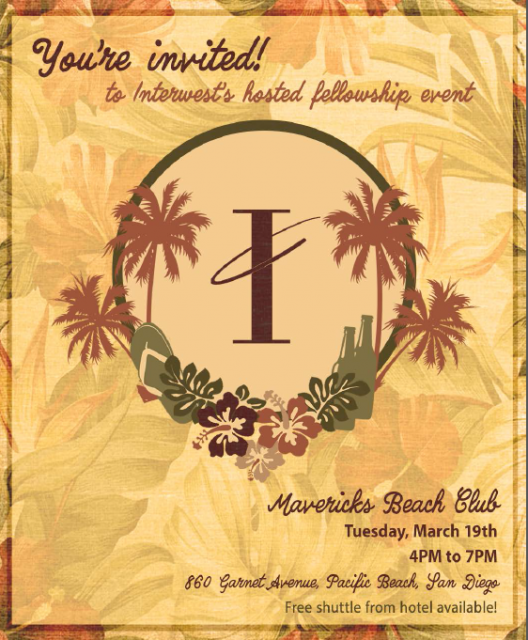 Tuesday, March 19
4:00pm – 7:00pm
Free shuttle from hotel
Maverick's Beach Club
860 Garnet Ave
San Diego, CA 92109
We hope to see you there!
Click Here for Interwest Consulting Group's Fellowship Event Flyer!