2021 CALBO Education Weeks: Ontario
Ontario - Last Chance to Register!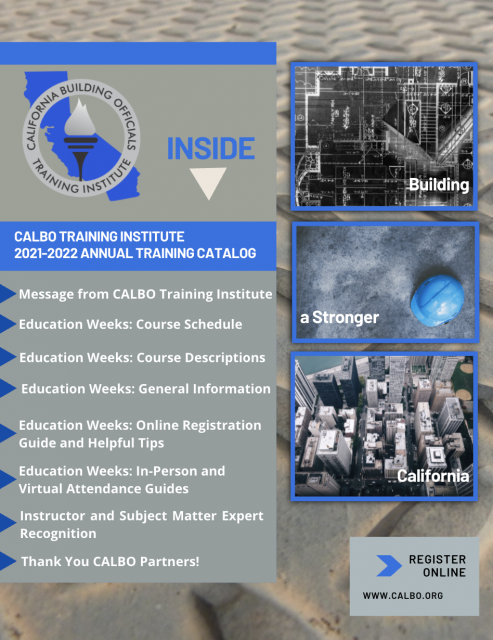 CALBO is hosting it's final Education Week of the season from October 25-28, 2021.
Would you like to join us in-person? We hope you will attend to reconnect with your building and safety colleagues and to attend newly developed topical, managerial, and contemporary curriculum drawing from within and outside the codebooks. Please note that the venue will require masks for all attendees while indoors unless eating or drinking.
Still haven't registered to attend? Don't wait! Courses are filling up fast.
Questions about this event or registration? Please contact the CALBO Office at 916-457-1103 and info@calbo.org.