CALBO's 57th Annual Business Meeting: Another Successful Annual Gathering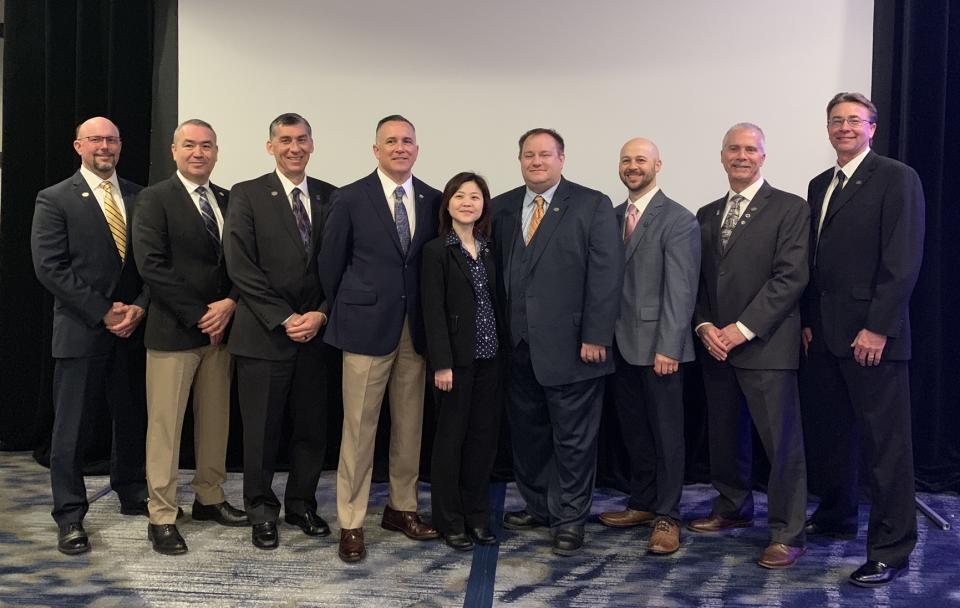 At CALBO's 57th Annual Business Meeting, members gathered for a week of networking, education, and professional development opportunities. Numerous workshops and seminars were held throughout the program's four days. The 2019-20 CALBO Board of Directors were elected and confirmed for the new membership year, and fellow members were honored for their contributions to our organization and industry.
CALBO Board of Directors received great feedback throughout the week from ABM Attendees regarding the ABM schedule, the array of programs, events and training opportunities. The highlight of ABM was the President's Reception and Dinner at Sea World! Attendees were treated to an informative orca show and a dinner filled with great food and dancing. A special thank you to our President Dinner Sponsor's Optimum Seismic and Oracle for providing a wonderful experience for our attendees. Thank you to SAFEbuilt, Inc. for sponsoring the President's Dinner beverages and Oracle for sponsoring the President's Dinner Transportation.
We hope to see you next year in Indian Wells for the 58th Annual Business Meeting from Sunday, April 5 – Thursday, April 9, 2020 at the Hyatt Regency Indian Wells Resort and Spa. Registration will be available Winter 2019.
For any questions or concerns regarding the 57th Annual Business Meeting,
please contact the CALBO Office.