CALBO's 61st Annual Business Meeting: Another Successful Annual Gathering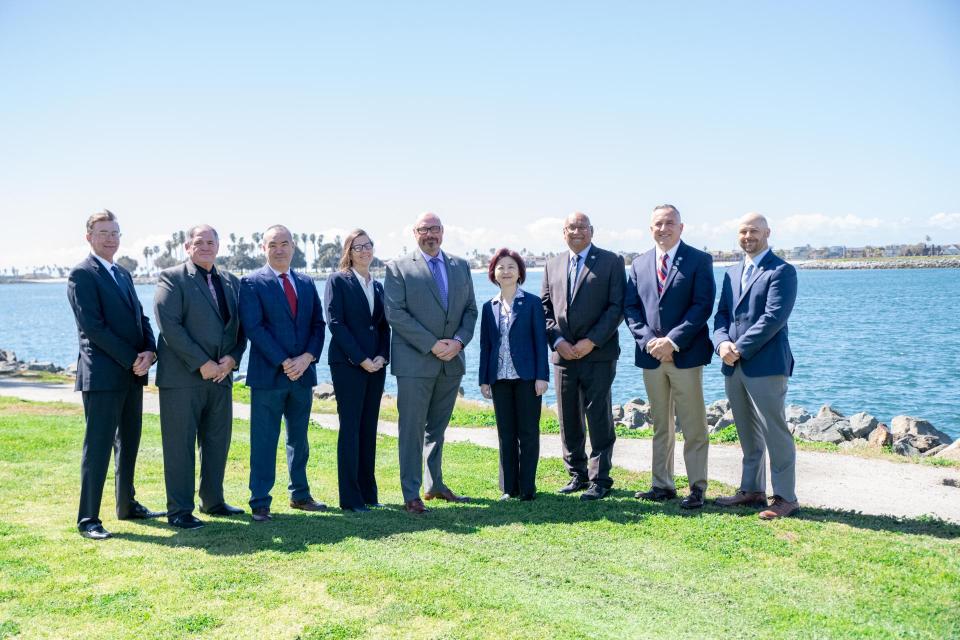 At CALBO's 61st Annual Business Meeting, members gathered for a week of networking, education, and professional development opportunities. Numerous workshops and seminars were held throughout the program's four days. The 2023-2024 CALBO Board of Directors were elected and confirmed for the new membership year, and fellow members were honored for their contributions to our organization and industry.
CALBO is happy to introduce the 2023-2024 Board of Directors.
- President Brad Wungluck, City of Manteca
- Vice President Jeff Janes, City of Sonora
- Secretary/Treasurer Raj Patel, City of Pico Rivera
- Immediate Past President Sharon Goei, City of Gilroy
- Director Mike Brinkman, City of Newman
- Director Victor Cuevas, City of Los Angeles
- Director Doug Hughes, Town of Windsor
- Director Ian Livingston, City of Pismo Beach
- Director Sara Retmier, City of Beaumont
CALBO Board of Directors received great feedback throughout the week from ABM Attendees regarding the ABM schedule, the array of programs, events and training opportunities. The highlight of ABM was the President's Reception and Dinner at Balboa Park! A special thank you to our President Dinner Sponsor's Clariti and Optimum Seismic for providing a wonderful experience for our attendees.
We hope to see you next year in Indian Wells for the 62nd Annual Business Meeting from Sunday, April 21 - Thursday, April 25, 2024. Registration will be available Winter 2023.