Capitol Corner Update
The Homestretch of the 2021 Legislative Session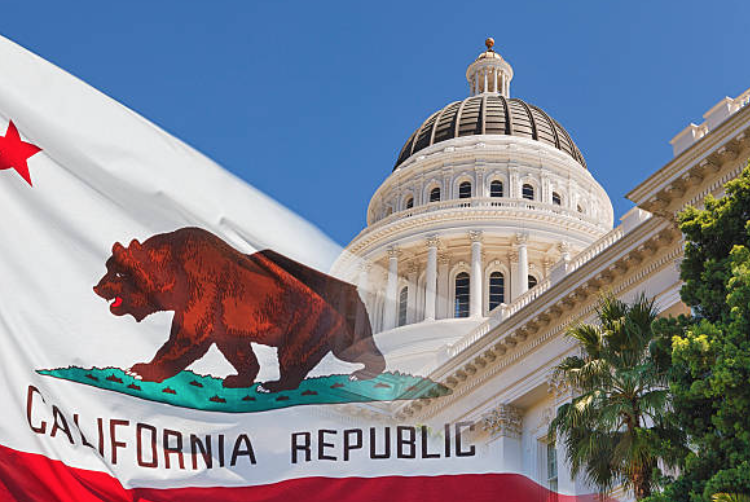 Every year, the month of August is a hectic time for the state legislature. At this stage in the process, legislators decide on what bills will move to the final step of the Governor's desk awaiting signature or veto. Between the return from summer recess to the end of session in early September, legislators are in a sprint to the finish for year one of this two-year legislative session. CALBO has had a productive year so far with only three bills of interest remaining.
CALBO's priority is AB 1124 by Assemblymember Friedman. I want to thank all the members who sent letters of opposition on the bill to me which I forwarded your Senators requesting a NO vote on AB 1124. As you may recall, AB 1124 would redefine solar energy systems to include large-scale solar energy systems including solar carports and shade structures. As mentioned in the member template we sent out a couple of weeks ago to our membership, CALBO supports California's goals to address climate change and to achieve our green energy goals if it is done safely and feasibly. Unfortunately, this bill is trying to combine two distinct systems into one definition which could lead to a host of future policy issues if it is enacted into law due to the differences in safety and plan checks required for the varying systems that are needed to promote public safety and health. Solar energy will continue to be a hot topic in California, and I urge everyone to participate in the legislative process as we continue to deal with the ever-changing needs of California energy when the opportunity arises.
All the letters I received have been appropriately disseminated, and due to your efforts, I have been able to engage with some priority offices. Currently, the bill is on the final reading file in the Senate, which means next time it is brought up on the floor it will be voted on by all members of the Senate. This should happen in the next month as the deadline to pass legislation is September 10th. Again, thank you all for participating in this outreach, the results have shown that our members' voices are an important aspect of the legislative process that deserves to be heard and I look forward to furthering these efforts in Sacramento.
Another bill I wanted to update you on has an impact on public safety for natural disasters. AB 1329 by Assemblymember Nazarian would require the California Building Standards Commission (CBSC) and the California Department of Housing and Community Development to develop building standards for functional recovery for earthquake loads. Although CALBO took a neutral position on this bill, it would have an impact on the public if passed. AB 1329 was placed on the Senate Appropriations Committee Suspense File, meaning the bill has cost concerns that the legislature may not want to take up this year. The bill must be passed by the Appropriations Committee by Thursday's legislative deadline to move forward in the legislative process. CALBO took a neutral position as we did not want to infringe on the CBSC regarding the regulatory process. As building officials, we understand the implications and importance of preparing the built industry for earthquake safety but felt this bill would be better handled in a different regulatory commission. This is an important issue, but our legislative team decided it would be best to sit this one out and look for future opportunities regarding this issue.
Here are the remaining priority bills we have for this session:
AB 970: This bill would set new requirements on electric vehicle charging stations. It would deem complete an application for EV charging stations of either 5 or 10 business days after an application was submitted depending on the number of proposed EV charging stations on a single site. (5 business days would be for less than 25 EV Stations and 10 business days for more than 25 EV stations on a single site). This bill would also deem approve an application to install an EV charging station after 20 business days after the application was deemed complete (if less than 25 EV charging stations on a single site) or 40 business days after the application was deemed complete (for more than 25 EV charging stations on a single site). CALBO continues to oppose this bill due to the varying safety concerns associated with different types of EV charging stations.
AB 1010: This bill would require architects, as a condition of license renewal, to participate in 5 hours of coursework regarding net-zero design. This bill is sponsored by our partners at the American Institute of Architects California Council (AIACC) and will allow design professionals to learn the most up-to-date knowledge of best practices regarding net-zero carbon design. Additionally, this training could serve as a reminder of the safety standards needed in development while balancing the ecological solutions to address climate change in California. Due to these implications and the shared goals of addressing climate change in the state, CALBO is proud to support this piece of legislation. This bill is currently on the Senate floor on the third reading file and will be voted on next time it is heard in the Senate.
For a full listing of legislative items of interest to CALBO members, please check out our All Bills Report on the CALBO website. There are several notable measures of high interest to CALBO and our stakeholders, which is why we have kept them on our radar and are actively monitoring their progress.
As always, please do not hesitate to reach out to me with any questions or concerns at bguertin@calbo.org. I look forward to continuing to advocate for our members in Sacramento and sincerely appreciate your continued support.