Congratulations BOLA Graduates!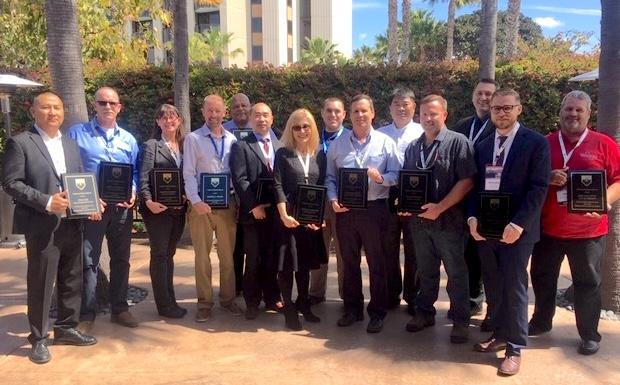 Congratulations to the Building Officials Leadership Academy (BOLA) Class of 2018-19 who graduated at CALBO's 57th Annual Business Meeting on Thursday, March 22, 2019. The BOLA Graduation Ceremony and Luncheon was a great event that added twenty future leaders to the BOLA alumni network. Since the start of the BOLA program, there have been over four dozen graduates who have become building officials or directors for their jurisdiction. We can't wait to see what these graduates accomplish next!
Russell J. Adams
Basel Badawi, City of Chino
Mike Callaway, City of Turlock
Brian Clements, City of Temecula
Thomas W. Davis, County of Yolo
Jay Denny, City of Irvine
Michael Duncan, Interwest Consulting Grop, Inc.
Kenneth Fields, City of Arcardia
Donald Knight, County of El Dorado
Carol Lau, City of Sunnyvale

Chai Lor, CSG Consultants, Inc.
Mariam Madjlessi, City of Tustin
Keith Dewayne Marks, City of Napa
David Nobert, City of Roseville
Collin Ogle, City of Burbank
Joesph Rodarte, City of Glendale
Alison Schmidt, City of Live Oak
Kent Tsen, Charles Abbott Associates, Inc.
Philip Yin, City of Long Beach
Evan Zeisel, City of Long Beach
If you have any questions about the Building Official Leadership Academy,
please contact the CALBO Office.