Congratulations Building Officials Leadership Academy Class of 2019-20 for Completing their Core Curriculum Courses!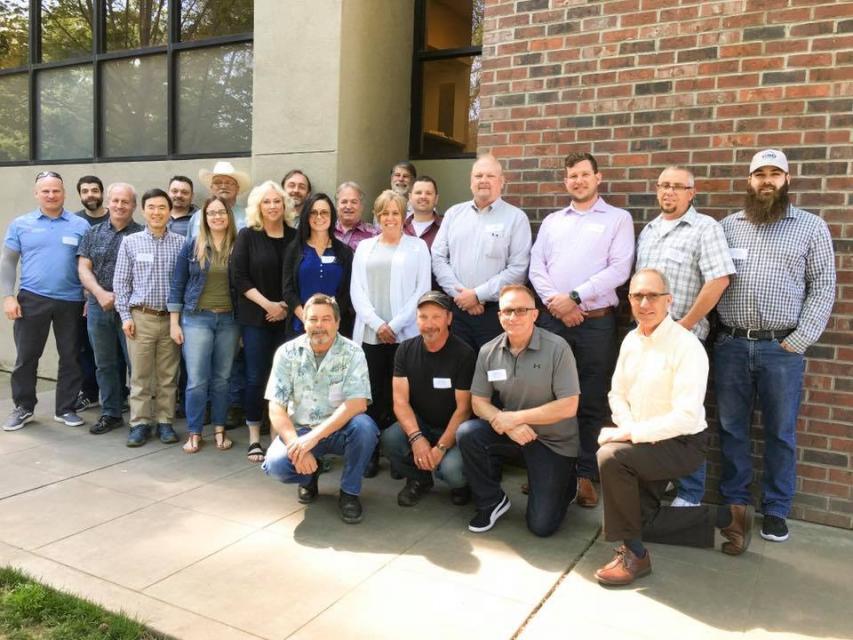 The Building Officials Leadership Academy (BOLA) Class of 2019-20 completed their five core curriculum courses from Monday, April 15 – Friday, April 19 at the USC State Capital Center in Sacramento. BOLA is designed to maximize the leadership capabilities of seasoned public safety professionals, in addition to those who seek a future within California's building departments. After each student completes their BOLA electives at the Education Weeks, they are eligible to graduate at the CALBO Annual Business Meeting. A special thank you to the instructors, guest speakers and mentors for your contributions for the BOLA core curriculum week.
Congratulations to the following students for completing this important step in their professional journey!
Chris Castanchoa, City of Richmond
Matthew Farrell, City of Foster City
Michael Frasure, City of Rancho Cucamonga
Shannon Gardner, County of El Dorado
Coleen Godfrey, City of Hesperia
Christopher Landreth, City of Tracy
Michael McLemore, City of Clovis
Christina McTaggart, City of Redwood City
Steven Neely, City of Santa Rosa
Dominick Octavio, City of Delano
Mario Osuna, City of Burbank
Mitch Raese, City of Roseville
George Schriefer, County of Santa Clara
John Schweigerdt, City of Stockton
James Son, City of San Jose
Lorena Soules, City of Garden Grove
Heather Spooner, City of Daly City
Richard Thomas, City of San Pablo
Chris Valley, City of San Carlos
Mason Vandenberg, CSG Consultants, Inc.
Robert Williams, University of California, Riverside
If you would like more information on future Building Officials
Leadership Academy, please contact the CALBO Office.