Structural Engineers Recognize CALBO's Leadership in Times of Adversity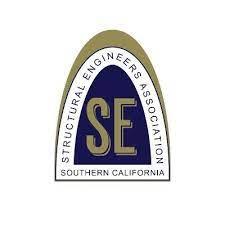 June 2021 – California Building Officials (CALBO) is humbled and proud to share recent news as we have been named the recipient of the Safer Cities Partner of the Year award by the Structural Engineers Association of Southern California (SEAOSC). The award was given by SEAOSC President Matt Barnard at a lively evening virtual event and was accepted by CALBO President Shane Diller. This award recognizes a partner for their advancement in the mission of promoting safer cities, and specific to CALBO, our leadership in times of adversity and the pandemic. CALBO is truly honored to accept this award, especially as our state moves forward from uncertainty and reopens.
At the same event, CALBO's own member of the Board Andrew Stuffler received the Safer Cities Public Official of the Year award, recognizing his great efforts in emergency preparedness on a regional and statewide basis. As Andrew retires from public service as the Building Official of the city of Santa Barbara, what a great time to be acknowledged for a meaningful career in the municipal sector.
CALBO graciously accepts these accolades with thanks to SEAOSC for taking a leadership role, not only in southern California, but as a statewide partner. We look forward to our mutual work and shared vision for built-safe, resilient and sustainable California communities