How is your department managing COVID-19?
City of Santa Monica shares lessons learned.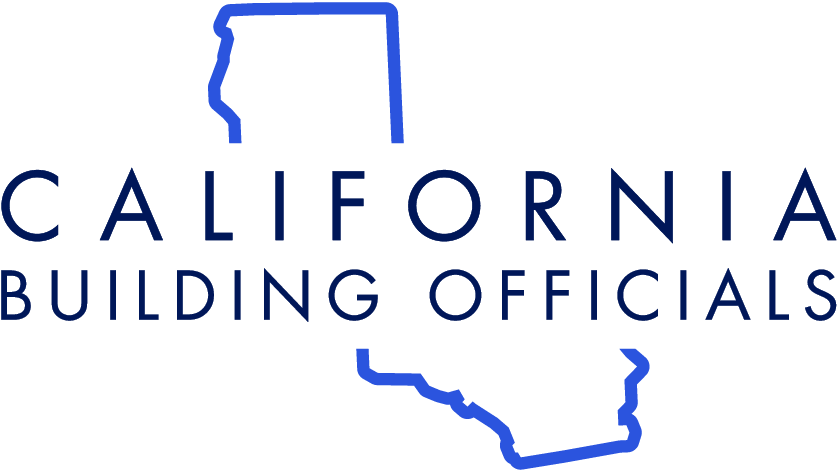 Building departments, their staff and leadership, are no strangers to emergency response; they are the silent heroes who ensure a safe built environment for communities year-round. The COVID-19 health pandemic is just one example where upholding building-safety is essential for the functioning of governments and economies across California.
To honor the work of the CALBO membership during this health pandemic, CALBO is highlighting building departments that go beyond the call of duty to ensure public safety and service.
This special series of articles is an effort to connect in the digital realm. We hope that membership will continue to learn from one another and move forward in unity as stay-at-home orders are modified or lifted. As always, thank you for all you do and stay strong!
City of Santa Monica, Building & Safety Division
Ara Sargsyan, Building Official
What actions have your department taken to remain in operation during COVID-19 stay-at-home orders?
The City of Santa Monica's Building and Safety Division has not skipped a beat in serving its customers. Plan review, permit services and inspections readily adapted to teleworking and virtual environments thanks to the city's early adoption of the technology and online application and plan review program known as ePlans.
The permit services and plan review staff seamlessly shifted to teleworking, which was already in place for plan reviewers, while building inspectors transitioned easily to virtual inspections and flexible scheduling.
Prior to the closure, our department only accepted electronic plans and online permit applications for projects that could not be approved same-day over the counter. Because plan review and permit services were no longer viable for same-day permits, these applications simply shifted to ePlans. It was a brief period of adjustment for both customers and staff; however, it provided a learning opportunity to help guide us towards an all-digital system when the "new normal" returns.
Once plans are approved online, the City seal is digitally "stamped" on the plans, which the customer can then download for the job site. Customers are able to provide and complete required documentation either online or via email, and the electronic permit is emailed to them.
Prior to the pandemic, inspectors used iPads to document their inspections. Now, they use their iPads to conduct virtual inspections, meet with contractors using video conferencing tools, and view permits and plans online. Customers can also email inspection documents to the inspector, who then uploads it for the permit record in the permitting software. For instances where in-person inspections occur, safety protocols are strictly adhered to, and inspectors are able to refuse an inspection, if the site is deemed unsafe.
During this emergency period, civil unrest also ensued, resulting in looting and damage to many businesses in and near the downtown areas of the City. Code Enforcement, along with Building and Safety, quickly assessed damages and geo-coded them. With this information, Building and Safety swiftly implemented an online express building permit with no fees to help businesses repair damaged buildings and aid in economic recovery efforts.
Staff continues to meet on a regular basis through video conferencing or in-person meetings on the top floor of the City parking structure, with social distancing in place.
What is your department's proudest achievement during this transition?
Our department is immensely proud that we have not turned down any requests for permit or inspection since Governor Newsom issued a shelter-in-place order in March 2020. That in itself is a considerable achievement.
I would also like to recognize another great achievement that is not apparent at first sight, however incredibly important. In addition to the myriad issues brought on by COVID-19, the Building and Safety staff has faced layoffs and pay cuts. Amidst these difficult times, our team has collectively and personally demonstrated the highest level of integrity and morality. Our staff has continued to display remarkable rectitude and dedication to the City. Our silent heroes perceive the importance of the work they do and the impact it makes on the City at large; they continue to hold themselves to the highest standard of excellence. During this emergency period, having a team with these outstanding qualities is priceless.
What actions are your department taking to reopen your department to the public?
Reopening our services to the walk-in public coincides with the relocation of the City of Santa Monica's Building and Safety Division's customer services center. We were originally planning to move to a new building in mid-April 2020. The relocation of services from one building to another in itself, even in normal circumstances, is a huge task. Now imagine accomplishing all of this in conjunction with the complications of an emergency period and civil unrest that I have mentioned above. Luckily, we have a great team coordinating the move, and each division, including Building and Safety, is working closely together making sure we are ready to open the doors of the new services center to the public. At this point, the new customer services center setup is designed in a way that complies with all State, County and City orders pertaining to COVID-19 safety guidelines.
What advice do you have for fellow building department leadership?
My advice to always do your absolute best, and especially during an emergency period, utilize the tools available to you. It's imperative that you use your best judgement in making decisions in a timely manner and not waste a moment waiting for someone else to create the perfect working conditions for you. It's also crucially important to be open to new ideas, not to fear change, and to be adaptable and resourceful. We have all learned innumerable lessons from this emergency period. One of the lessons I've learned is that things can be done differently depending on the circumstances, but must always be done right. Remember, we are Building and Safety, and public safety must always be our number one priority. During this uncertain and difficult period, it's paramount that we remain conscientious of our duty to serve our cities and be vigilant in protecting the safety of our residents. Let's continue to stay positive, alert and relevant and be empowering leaders.
If you have questions about this article or how to share your department's story, please contact the CALBO Office.