The Return of Leadership and Advocacy Day and Resources for New State Laws
Mini Capitol Corner Update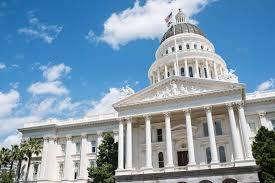 CALBO's Legislative Team would like to wish everyone a Happy New Year! With the beginning of 2023, the California Legislature has officially reconvened for the start of the 2023-2024 legislative session. Before the new legislative session begins, CALBO would like to announce the return of Leadership and Advocacy Day in 2023 after a three-year hiatus due to the COVID-19 Pandemic.
Leadership and Advocacy Day will be held this year on May 17, 2023 from 9:00am – 5:00pm. The event will be held at the California State Museum located at 1020 O Street Sacramento, CA 95814. For more information on this open opportunity please visit this link. Leadership and Advocacy Day is a phenomenal opportunity for YOU to participate directly in the legislative process. For those that have not attended our legislative day in the past, this event involves pre-scheduled meetings with elected officials and their staff. This is a great opportunity for our members to inform California State Senators and Assemblymembers about local building departments and the important work our membership does on the ground in their respective jurisdiction. The earlier you register, the more effective CALBO's Legislative Team can schedule meetings with the correct offices. Please click here for registration information.
Before you sign up for our Leadership and Advocacy Day, here is a review of some of the major changes to state law that your departments will have to comply with due to the start of the new year. All the articles in this project provide a one-page summary of some of the most relevant laws to building departments and local jurisdictions.
Additionally, CALBO's Legislative Team has developed resources on our website to help with SB 379 compliance. This bill mandates local building departments to establish new automated permitting systems for residential solar energy systems. On this page you will find resources authored by the California Energy Commission, a recording of the workshop about the new law, and other useful information.
Should you have any questions or concerns about Leadership and Advocacy Day, state laws, or other legislative matters please feel free to contact bguertin@calbo.org. CALBO's Legislative Team looks forward to another successful year in Sacramento and to continue to advocate for our membership in the State Capitol.