Special Message from Your 2018-19 CALBO President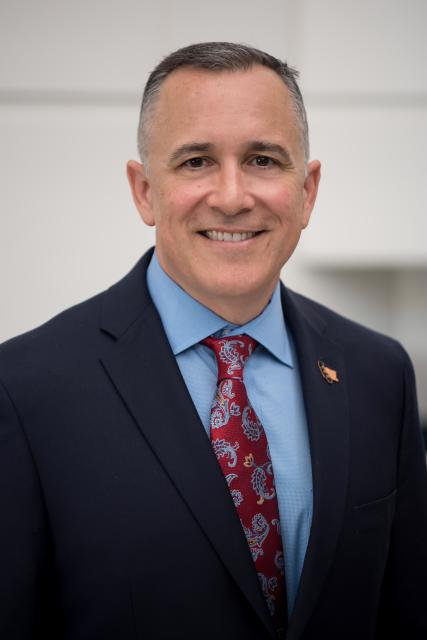 Dear CALBO Colleagues,
As we wrap up another year, I want to thank each of you for making CALBO our dynamic membership driven organization. With that, I would like to encourage each of you to celebrate what we've achieved as a profession by attending CALBO's 57th Annual Business Meeting in San Diego next month. This event marks an annual tradition that brings together membership from across the state for the best up-to-date building-safety training and programs. The CALBO Board, alongside hard-working members and staff, have been working diligently to bring to you this exceptional event. We have no doubt that this year's ABM will be no different.
In this special ABM newsletter edition, read about the following event highlights:
-Program Schedule outlining daily trainings, sessions, panels and events
-Attendee Registration
-ABM Hotel Room Block
-Annual Golf Classic Tournament
-Companion's Guest Pass
-President's Reception and Dinner
-CALBO Job Fair and Career Development Day
The ABM program is built around four unique days of topical sessions meant to provide all ABM attendees with choices. From general session programs for all building department professionals, to unique workshops and interactive sessions, we are proud of the skills and topics that will be showcased this week. We hope you will take advantage of these opportunities.
Thank you to all CALBO sponsors and exhibitors for their ABM participation. To kick off the ABM, a golf tournament sponsored by 4LEAF, Inc is planned on Sunday at the Riverwalk Golf Club. On Tuesday, Interwest Consulting Group is once again hosting its ABM Fellowship Event. Throughout the week, please make an effort to visit all of our exhibitors, attend the exhibitor networking luncheon, and participate in the sponsored events that will provide opportunities to network and enjoy our colleagues and community.
Lastly, the President's Dinner at Sea World Adventure Park on Wednesday will be the high-water mark for social interactions. Sea World has made many changes in its attractions, underscoring its commitment to conservation and marine life protection. We will have the opportunity to learn more about Sea World's conservation efforts, but for the most part, we'll just enjoy some good food and company.
From the educational offerings, networking opportunities with colleagues and exhibitors, awards, and the CALBO Annual Job Fair and Career Development Day, I am confident that you will get as much out of this year's ABM as you are willing to allow.
It has truly been an honor to serve you this year as President, and I, along with the CALBO Board, are looking forward to spending time with our members. Hope you'll join us in San Diego!
All The Best,

Jeff Janes, C.B.O.
Deputy Building Official
City of Sonora