A Special Message from Your 2019-20 CALBO President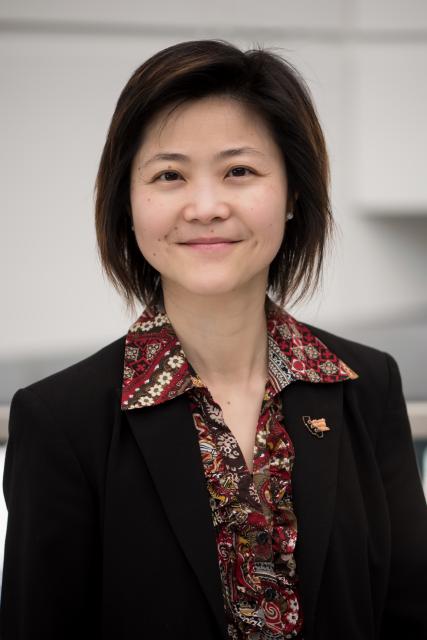 Dear CALBO Friends and Colleagues,
It was a pleasure to see many of you and have great conversations with you in San Diego at another successful CALBO Annual Business Meeting in March. I would like to thank our program developers, speakers, Past Presidents, sponsors, and everyone who contributed to hosting this educational and informative event. CALBO is moving forward to its 58th year and I am honored to serve as your 2019-2020 President.
Over the years, CALBO has grown and become a strong voice representing California building officials, building departments, and building safety professionals at many levels. Membership has increased to over 500 members representing 95% of the local jurisdictions statewide. The CALBO Board has also focused on ensuring that CALBO is fiscally sound and has reserve funds in place. Each year, we build upon prior accomplishments to advance our profession, and we will continue that effort this year. Based on member feedback at the ABM and throughout the year, the CALBO Board has established a set of goals and vision this year in the areas of legislative advocacy, developing the next generation, education and training, code development, and the advancement of our profession. The Board is also continuing to work with the Past Presidents to record CALBO history to recognize past members and their contributions to CALBO and our industry.
As a new CALBO year gets underway, many of CALBO's policy committees will be engaged in working toward these goals. We are pleased to see new applicants this year and have placed many on committees to bring fresh ideas and new perspectives to CALBO. To all new and continuing committee members – thank you in advance for your participation and contribution to CALBO and our industry.
Besides serving on policy committees, CALBO offers many opportunities to get involved. The most recent opportunity was the annual Leadership and Advocacy Day (Legislative Day) in Sacramento. On April 17, we had the largest attendance since the inception of the event in 2005 with 45 CALBO members meeting with state legislators' offices to discuss proposed bills impacting our industry and offering our profession as a resource. Increasing legislative advocacy and strengthening CALBO's voice in Sacramento, especially with a new Governor in office, is an important goal for CALBO this year. Your participation elevated our profession and our organization.
Developing the next generation of code officials is another important goal of the Board by developing toolkits and a model program for CALBO members to explore. Education and training is also crucial, not just for developing the next generation, but for code veterans as well since this is a code change year. CALBO Training Institute has developed new courses and brought back some attendee favorites from years past for the four Education Weeks that CALBO has organized in response to membership needs.
In the area of code development, we will further the coordination with local ICC California Chapters on code development efforts and facilitate the communication and outreach to engage more CALBO members to shape the code development process. Based on membership's sharing of their ISO rating experience at the ABM, a survey will be developed for members to share information on ISO rating processes. To increase the advancement and promotion of our profession, CALBO is partnering with the League of California Cities, ICC, and other organizations on legislation and seismic resiliency and actively participating in initiatives that raise the profile of our profession.
Speaking of elevating our profession, I hope you are busy organizing activities to celebrate Building Safety Month in May as you read this CALBO Newsletter. On behalf of the CALBO Board of Directors, we look forward to collaborating with you. Please feel free to reach out to us directly if you have any feedback for CALBO or if we can assist or serve you as a member. Just visit CALBO's website and you can contact us there.
Sincerely,

Sharon Goei, P.E., C.B.O
Director of Building and Housing
City of Milpitas