A Special Message from Your 2022-23 CALBO President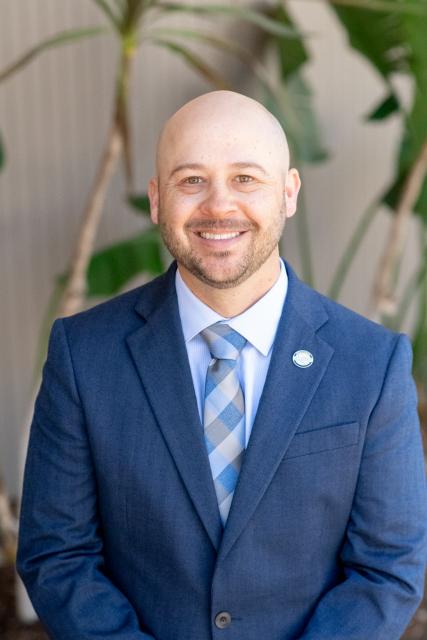 Dear Friends of CALBO,
As the summer comes to an end, I hope you all were able to take a day or two and enjoy what our great state has to offer. Whether that be hiking to new peaks, exploring an unfamiliar city, or even relaxing by a campfire in your own backyard, hoping that you were able to relax and unwind from the normal day-to-day grind.
Since my last update, your team at CALBO has been hard at work. CALBO has been fighting tough legislation from the capitol, preparing for the busy months head for training, and some much needed organizational changes within committees. More on the committee front, soon.
The CALBO Legislative Team has had a very successful year this year advocating in Sacramento on behalf of our profession. Of the 30+ bills the legislative committee took a position on this year, less than 10 bills remain as the legislature is in the final stretch of the two-year legislative session. One of CALBO's more significant wins was the amending of Senate Bill 897 which would have removed the ability of our building officials to enforce an occupancy change in the local building code for an ADU. However, because of the dozens of letters sent by our membership opposing the measure and requesting amendments to the bill, the bill now allows local enforcement agencies to require an R Occupancy Change under the local building code if there is a substantial risk to public health or safety. This is just one example of our successes this year and it shows how your participation in the legislative process is important to enact change in Sacramento. A huge thank you to all our members who continue to participate when our membership is activated.
I hope you will join us this fall by taking a class (or four) at the Education Weeks. We are once again bringing in a production team, so you can enjoy your training either in-person or virtually at either location. If you are joining us virtually, we have a subject matter expert awaiting in the chat box, to answer any questions you may have during the course. This will not be a canned experience – I promise. Attending in-person? Be sure to visit our industry partners showcasing their latest innovations and services during one of the 5 breaks offered each day.
I mentioned our CALBO Education Weeks are right around the corner, but I'd be remiss if I didn't thank those who were working to make it happen. Thank you to the California Training Institute Commissioners in creating an excellent line-up of courses with most highlighting the upcoming 2022 code changes. The instructors, subject matter experts and moderators – thank you for dedicating your time in providing excellent training. And a special thank you to our CALBO partners, sponsors and exhibitors for your support and participation at these upcoming events.
I look forward in seeing you all this Fall. Thank you for continuing to protect our communities and meeting the professional challenges we all face as code officials.
Sincerely,

David Gonzalves
Campus Building Official
University of California, Merced