CALBO Endorsements for the 2019 ICC Board of Directors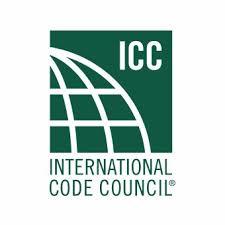 With the International Code Council's (ICC) Annual Conference coming west, several of our members plan to attend and have asked about CALBO's endorsements for the ICC Board of Directors. Please find below the official list of candidates that have been endorsed by CALBO:
President - Greg Wheeler, City of Thornton, Colorado
Vice President - Cindy Davis, State of Virginia
Secretary/Treasurer - Michael Wich, South Central Regional Construction Code Council
Section F Director - Alan Boswell, City of Tuscaloosa, Alabama
Section C Director - Thomas Peterson, State of Utah
At-Large Director - Steve McDaniel, City of Corning, New York
At-Large Director - Michael Savage, County of Marion, Florida
At-Large Director - Nancy Springer, County of Sacramento, California
The ICC Annual Conference will take place at the Rio Hotel and Casino in Las Vegas, Nevada October 20-23, 2019. The election for the ICC Board of Directors will take place on Monday, October 21 during the Annual Business Meeting, which starts at 8:00am. More details on the event can be found here.