California Energy Commission Announces SB 379 Compliance Workshop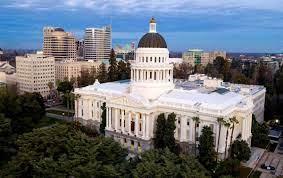 In 2022, the Governor signed SB 379 which requires local jurisdictions to adopt an online permitting system for residential solar energy systems within the next 2 years depending on the population size of your local jurisdiction. Additionally, this bill requires local jurisdictions to annually report compliance with this bill to the California Energy Commission (CEC) once the deadlines have taken effect. CALBO members may remember this as the "SolarAPP+" bill and it was one of the CALBO's major bill efforts during the 2021-2022 Legislative Session.
The CEC recently announced an online public workshop scheduled for December 8, 2022, from 10am-12pm. This workshop will present background on the new law and allow public comment on the proposed reporting guidelines your jurisdictions must comply with beginning in either 2023 or 2024 depending on the population size of your jurisdiction. CALBO's legislative team strongly encourages our membership to participate in this discussion so implementation of the new law can be done in a feasible manner for local building departments.
For more information on the workshop and to join the video call please see the agenda in this link.
You may also submit public comments and review previous files in this docket log on the CEC website: https://efiling.energy.ca.gov/Lists/DocketLog.aspx?docketnumber=21-SOLAR-01
If you have any questions or concerns, please feel free to contact CALBO's Public Affairs Manager, Brady Guertin at bguertin@calbo.org.