CALBO Upcoming Independent Offerings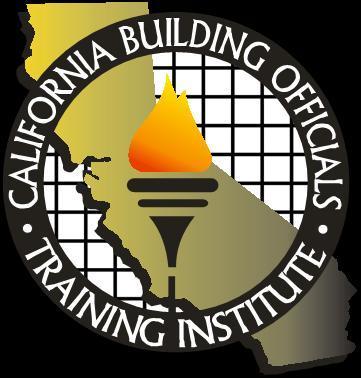 With the launch of a new membership year starting on April 1, the CALBO Training Institute is offering new and refreshed trainings in both Northern and Southern California with much flexibility through the following independent offerings. These newly developed courses are not only technically insightful and proficient, but each are developed by our expert instructors who provide real-life experiences that are encountered on a daily basis in building-safety. Don't wait for the CALBO Education Weeks for new and updated courses. Register today for these trainings throughout California on CALBO's Training page!
If you are interested in hosting a CTI training at your jurisdiction, please contact the CALBO Office at 916-457-1103 or info@calbo.org. Collaborative opportunities are available!
Model Codes to California Code Amendments and Adoption: The Code Development Process Explained
Manteca
Wednesday, April 10, 2019
Manteca Transit Center
220 Moffat Blvd.
Manteca, CA 95336
Registration Deadline: March 28, 2019
Fremont
Thursday, April 11, 2019
Fremont Fire Department
3300 Capitol Ave. Building A
Fremont, CA 94538
Registration Deadline: March 28, 2019
Glendale
Thursday, April 25, 2019
Glendale Police Department
131 N. Isabel St.
Glendale, CA 91206
Registration Deadline: April 11, 2019
Irvine
Thursday, May 16, 2019
Irvine City Hall
1 Civic Center Plaza
Irvine, CA 92606
Registration Deadline: May 2, 2019
Plan Check for Solar Photovoltaic and Energy Storage Systems
Glendale
Thursday, April 18, 2019
Glendale Police Department
131 N. Isabel St.
Glendale, CA 91206
Registration Deadline: April 4, 2019
2019 California Nonresidential and Residential Energy Standards Overview
Livermore
Wednesday, June 5, 2019
Robert Livermore Community Center
Palo Verde Room
4444 East Avenue
Livermore, CA 94550
Registration Deadline: May 22, 2019
Applying Accessibility Requirements to Alterations
Santa Barbara
Tuesday, August 6, 2019
MacKenzie Center
3111 State Street
Santa Barbara, CA 93105
Registration Deadline: July 23, 2019