Capitol Corner Update
A New Legislative Session Begins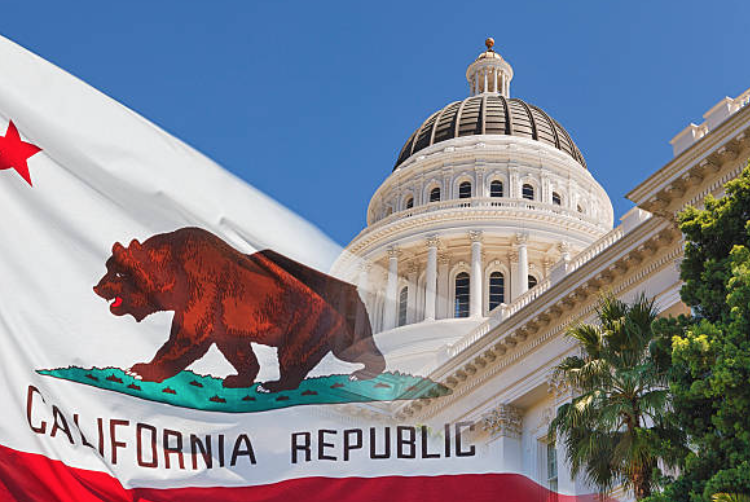 As February rolls on and CALBO members get excited about the upcoming Annual Business Meeting in sunny San Diego, CALBO's Legislative Team has been hard at work getting prepared for this legislative session. Speaking of exciting events, CALBO is pleased to announce the return of Leadership and Advocacy Day this year which will occur on May 17th in Sacramento. This year, there are over 35 new members to the legislature and our "boots on the ground" if you will have been introducing CALBO to the new staff and elected officials through meetings and outreach. You can help assist in these efforts by registering for the free event in Sacramento later this spring. February also brings Sacramento the bill introduction deadline, which will occur on February 17th this year. Although the California Legislature has another week until all bills must be introduced, the legislature has introduced over 1,100 bills so far. CALBO can expect this number to double or triple by the time the bill introduction deadline passes.
Currently, CALBO is closely monitoring over 100 bills although most of the bills at this point in the legislative process are "spot bills" or bills that do not have any substantive language. Despite this fact, CALBO has around 20 bills at this time that we may take a position on pending the approval of the CALBO Legislative Committee. Below are some of the common issue areas CALBO's Legislative Team is tracking currently.
Accessory Dwelling Units (ADU) and Tiny Homes are common ways that California is looking to address its housing crisis. Every year, there are several bills that are introduced to lower barriers for low-income Californians to afford a place to live and this year is no different. One of the major bills that has been introduced is AB 42 by Assemblymember Ramos, this bill as currently written would ban local building departments from enforcing fire sprinkler regulations on any dwelling unit with less than 500 square feet. The initial read of the bill flags a safety concern, so the CALBO Legislative Committee will closely review the proposed language and get involved if needed on this bill. Another bill the legislative team is aware of will focus on reducing costs for ADUs. CALBO's First Vice President Brad Wungluck and CALBO's Public Affairs Manager Brady Guertin hosted a call with an Assemblymember to discuss ways we can safely reduce costs for ADUs while keeping in mind the need for public safety. Although no bill has officially been introduced at this time, we were able to successfully get across CALBO's perspective on an important issue.
A second issue of interest this year focuses on further expediting permitting for post-entitlement phase permits. Currently, there are two bills that CALBO is tracking and watching closely. One would extend AB 2234 requirements to special districts who were excluded last year from the bill. AB 281 by Assemblymember Grayson would further expand these requirements to special districts. Additionally, SB 83 is looking at mandating specific timeframes for utilities to connect new construction to the electrical grid. CALBO assumes the timelines would follow the 30 and 60 business day timelines established by AB 2234, but that has not been written as of now. CALBO will be tracking both bills to see if there are any direct impacts to local building departments.
A final issue that has been gaining traction this year is further enforcing building safety across California. One bill CALBO will review later this month and decide if our organization should get involved in the bill fight is SB 356 by Senator Archuleta. This bill would increase the amount of code enforcement incentive grants to local jurisdictions to increase staffing and capital expenditures dedicated to local building code enforcement efforts. This is a promising bill that CALBO will closely review and see if this is something to get involved in as the bill moves through the legislative process.
These are just a few issues of interest in Sacramento during the initial phase of bill introductions that CALBO is closely keeping an eye on. Since legislators still have another week to go before the bill introduction deadline, there are still several issue areas that haven't been addressed yet but are sure to come back as they normally do in the legislature. These issues include electric vehicles, building decarbonization, wildfires, and numerous other issues.
For a full listing of legislative items of interest to CALBO members, please check out our All Bills Report on the CALBO website. Please note that some bills are still pending review and may not be available on our website at this time. Once the CALBO Legislative Team finalizes its bill package, the report will be updated accordingly.
As always, please do not hesitate to reach out to with any questions or concerns at bguertin@calbo.org. We look forward to continuing to advocate for our members in Sacramento and sincerely appreciate your continued support.