An Update from your Access Committee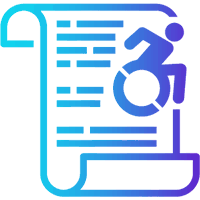 The 2021-22 CALBO Access Committee has hit the ground running on this new membership year. Currently, the committee has been hard at work advising DSA/HCD and CABSC on proposed code changes for the 2022 CBC. That includes, providing sample layouts and questions for new requirements of raised circulation PAHs in parking facilities. They have also been working on a summary of accessible code changes for the 2019 CBC Intervening Cycle, which will be available to members shortly.
The committee needs your assistance! They will be launching a large-scale accessibility training initiative soon. Volunteers are in need to help create seminars, handouts, and inspection/plan review/contractor/designer checklists. Would like to get involved? Please contact Chair Tim McCormick at tim@mcassoc.org for more information on how to get involved.