What's Covered (and Not Covered) in Chapter 11A?
Webinar Registration Closes Today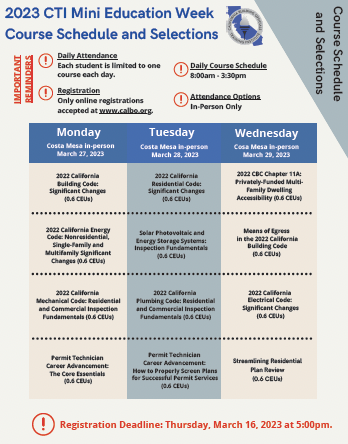 Don't miss this NEW live webinar taking place tomorrow. Online seats are first-come, first-served, so please don't wait!
Gain a Better Understanding of:
- Scoping fundamentals in Chapter 11A.
- Definitions and application of 11A scoping.
- What is and is not covered in 11A.
- Administration and function for public housing for comparison purposes with Chapter 11A.
Thursday, February 24, 2022
1:00 – 3:00pm
ICC PP Course No. 30701 - 0.2 CEUs
AIA Course No. 2: 2022 - 2 LU | HSWs
Online Registration - Click Here
Don't forget to bookmark the CALBO Training Calendar to review the complete list of all webinar topics and dates available.