Governor Vetoes AB 2681: CALBO Members Heard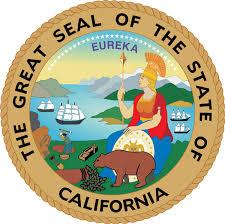 The voices of local California Building Departments were heard today as Governor Brown vetoed AB 2681 (Nazarian). In his veto message released this afternoon, Governor Brown conveyed strong concern for seismic safety, but not at the expense of local government. The governor believes a more collaborative approach between the California Seismic Safety Commission, local government, and building owners can yield a well-rounded seismic resiliency measure.
CALBO has been actively engaging the author's office throughout this legislative session, seeking to find common ground between his seismic resiliency objectives and the capacities of local government. Regrettably after compromise could not be reached, CALBO took an oppose position on AB 2681 and formed a local government coalition to advocate against the measure. Our CALBO led coalition membership included the League of California Cities, the California State Association of Counties and the Rural County Representatives of California.
As AB 2681 moved forward in the legislature, CALBO called upon our active members to underscore our advocacy efforts through letters, meetings and phone calls. Many members participated by sending letters from their own jurisdictions expressing concern with the one-size-fits-all approach of AB 2681. This collective effort sent a clear and united message from local government to state legislators and Governor Brown.
CALBO had previously committed to sponsoring an alternative to AB 2681 written from the perspective of local government aligned with our seismic resiliency policy. With the veto of AB 2681, our opportunity is now available with next year's legislative session and the International Code Council is strongly considering co-sponsorship with CALBO. Our local government coalition members will also be asked to join our efforts as co-sponsors. CALBO plans to request authorship from Assemblymember Nazarian given his interest, district and background in seismic resiliency.
As a member of CALBO, you understand first-hand the significance and importance of seismic resiliency. The steadfast efforts of our members to come together and engage on AB 2681 was not unnoticed as we can see today by Governor Brown's veto. Congratulations to all local government advocates on a job well done.
Should you have any questions, please contact Government Relations Manager, Katie Almand.