CALBO's COVID-19 Response Page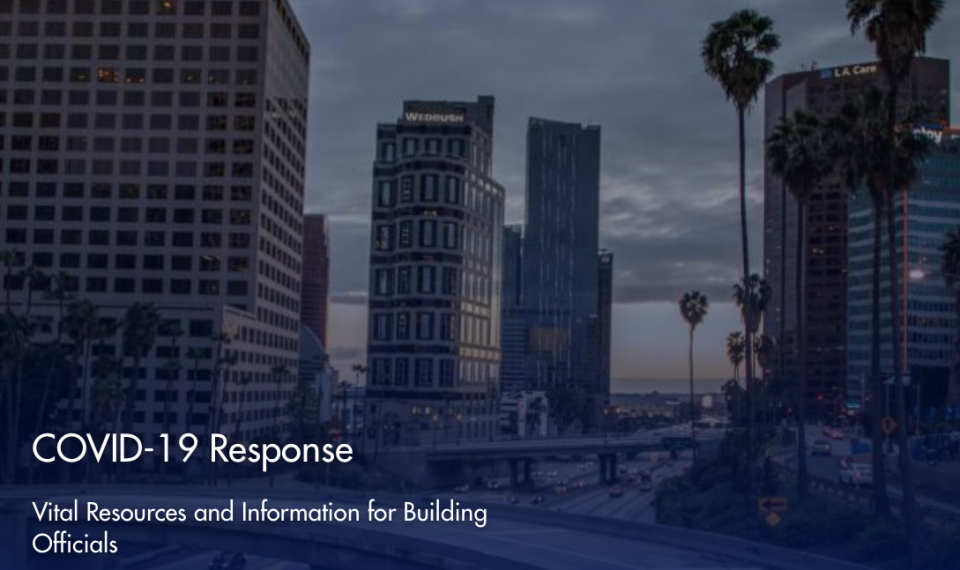 As jurisdictions slowly open to the public, we encourage you to utilize the newest CALBO website page, COVID-19 Response. From different departments across the Golden State sharing their "best practices" and "success stories", to direct access to resources from state agencies and industry partners, as well as various events and webinars to keep you connected virtually, this website was developed to keep Building Officials across this state well informed and united. CALBO will continue to update this page with the most up-to-date tools, so jurisdictions can not only learn from one another, but gain valuable resources for their departmental needs.
A special thank you to the following contributors to the CALBO Member Highlight page:
City of Citrus Heights
City of Irvine
City of Livermore
City of Montclair
City of Santa Clarita
City of Santa Monica
City of Santa Paula
City of Stockton
City of Winters
Do you have a member "good news" or "best practices" story to share? Please submit them to the CALBO Office.
For any questions or suggestions for this page, please contact the CALBO Office or by phone at 916-457-1103.